Welcome to
Computational Color Imaging Workshop 2019
The IAPR workshop series on Computational Color Imaging is a premier international forum for research in color image capturing, color image processing, color image quality assessment, color vision modeling, and color image rendering. The seventh Computational Color Imaging Workshop (CCIW 2019) will be held in Chiba University, Chiba, Japan, with the endorsement of International Association on Pattern Recognition (IAPR).
The workshop presents reseach that advances the sate-of-art in these and the related areas. The scientific program of the conference will consist of both invited talks by distinguished speakers and contributions by participants. Prospective authors should format and submit a PDF version of their manuscripts according to the published submission guidelines. All papers will receive a peer-review. Accepted paper will be included in the Springer Lecture Notes in Computer Science (LNCS:
http://www.springer.com/lncs
). Submission implies that at least one author per paper will register and present the paper at the workshop.
CCIW History
CCIW 2007: [
Website
] [
Report(IAPR)
] [
Proceedings(IEEE Xplore)
]
CCIW 2009: [Website] [
Report(IAPR)
] [
Proceedings(Springer LNCS)
]
CCIW 2011: [Website] [
Report(IAPR)
] [
Proceedings(Springer LNCS)
]
CCIW 2013: [
Website
] [
Report(IAPR)
] [
Proceedings(Springer LNCS)
]
CCIW 2015: [
Website
] [
Report(IAPR)
] [
Proceedings(Springer LNCS)
]
CCIW 2017: [
Website
] [
Report(IAPR)
] [
Proceedings(Springer LNCS)
]
CCIW 2019 Call for papers (Tentative): [PDF]
Important Dates
| | |
| --- | --- |
| Paper submission deadline: | October 15, 2018 |
| Notification of acceptance: | December 14, 2018 |
| Camera-ready deadline: | December 28, 2018 |
| Workshop: | March 27-29, 2019 |
Submission Guidelines
The submission page will be opened in September. All papers will receive a peer-review. The proceedings will be prepared for the workshop attendees.
Papers will be between 10 to 15 pages (approximately 4000 to 6000 words) and prepared in accordance with the Springer LNCS Proceedings format. Detailed instructions for authors are available on the LNCS website
[link]
.
Planning this workshop, the organizers would like to focus on the methods and applications of digital color image processing and analysis. The workshop is intended for researchers and practitioners in the digital imaging, multimedia, visual communications, computer vision, and consumer electronic industry, who are interested in the fundamentals of color image processing and its emerging applications. Papers of current interest are invited to any of the areas listed bellow:
Computational color vision models
Perceptual color image processing
Bio-inspired color image/video processing
Color image capturing
Color data compression and encoding
Color image/video indexing and retrieval
Semantic analysis of color images
Color image filtering and enhancement
Color invariance and color constancy
Color texture analysis/synthesis
Digital color image content protection
Color image evaluation and assessment
Color image/video reproduction and rendering
Color image/video saliency
Multispectral imaging, analysis, and rendering
Color naming and applications
Color imaging for material appearance
Color science and technology for art
Facial color image analysis/synthesis
Color image applications and future trends
Venue
CCIW2019 will be held at the Keyaki Hall in the Nishi-Chiba Campus of
Chiba University
. Chiba University is conveniently located in the Tokyo metropolitan area with great access from Tokyo Station and Narita International Airport at less than one hour by car or train.
Chiba University:
http://www.chiba-u.ac.jp/e/
&nbsp - University Location:
[link]
&nbsp - Access to Nishi-chiba Campus:
[link]
&nbsp - Nishi-chiba Campus Map:
[link]
(Building Number 20 in the map)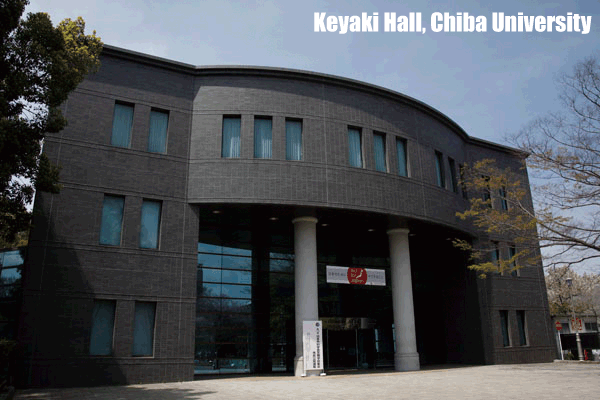 Workshop Organizers/Chairs
Shoji Tominaga, NTNU, Gjøvik, Norway
Raimondo Schettini, University of Milano-Bicocca, Milano, Italy
Alain Trémeau, Université Jean Monnet, Saint Etienne, France
Takahiko Horiuchi, Chiba University, Chiba, Japan
Workshop Program Committee (Tentative)
| | |
| --- | --- |
| Jan Allebach (USA) | Yoshitsugu Manabe (Japan) |
| Sebastiano Battiato (Italy) | Jan Morovic (Spain) |
| Eva M. Valero Benito (Spain) | Damien Muselet (France) |
| Simone Bianco (Italy) | Sergio Nascimento (Portugal) |
| Silvia Corchs (Italy) | Ko Nishino (Japan) |
| Brian Funt (Canada) | Juan Luis Nieves (Spain) |
| Francesca Gasparini (Italy) | Jussi Parkkinen (Finland) |
| Theo Gevers (Netherlands) | Noél Richard (France) |
| Yeong-Ho Ha (Korea) | Alessandro Rizzi (Italy) |
| Jon Ynge Hardeberg (Norway) | Yong Man Ro (Korea) |
| Markku Hauta-Kasari (Finland) | Bogdan Smolka (Poland) |
| Mathieu Hébert (France) | Pei-Li Sun (Taiwan) |
| Javier Hernández Andrés (Spain)&nbsp &nbsp &nbsp | Masayuki Tanaka (Japan) |
| Keigo Hirakawa (USA) | Jean-Baptiste Thomas (Norway) |
| Francisco Imai (USA) | Maria Vanrell (Spain) |
| Hiroaki Kotera (Japan) | Joost van de Weijer (Spain) |
| Chaker Larabi (France) | Stephen Westland (UK) |
| Byung-Uk Lee (Korea) | Geoff J. Woolfe (Australia) |
| Ming Ronnier Luo (China) | Masahiro Yamaguchi (Japan)) |
| Lindsay Macdonald (UK) | Todd Zickler (USA) |
Local Arrangement
Keita Hirai, Chiba University, Chiba, Japan
Contact