Speaker Instructions
Presentation are strictly limited to 20 minutes. Typically, plan for a 15-minute presentation and 5 minutes of Q&A.


Prepare a PC for your presentation by yourself. We don't prepare it for your presentation.


Check for compatibility with our AV system using the projector during the break before your presentation.


If you have any questions, please don't hesitate to contact us.
Takahiko Horiuchi, Chiba University, Chiba, Japan

Young Author Best Paper Award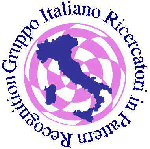 We are very pleased to announce the Young Author Best Paper Award, which is sponsored by
CVPL (the Italian Association for Computer Vision Pattern Recognition and Machine Learning).
Award Eligibility:
Eligibility for the award is restricted to papers authored or co-authored by at least one young researcher (Ph.D student, Post Doc, or similar positions) and accepted for presentation at the workshop. Papers previously published, invited papers and papers having as co-authors any of the current CCIW 2019 organizers are ineligible for the CCIW 2019 prize, even if the main author is a young researcher.
To select the winner, the current CCIW Chairs will take into account mainly the originality of the paper and the relevance of the treated subject. The award consists in a certificate, a cash prize (euro 500) and a free subscription to CVPL for one biennium. If the winning paper has two or more young co-authors, the cash prize will be shared out among them. The award will be conferred during the conference closing session.